Smart LED Battery Cabinet Puck Lights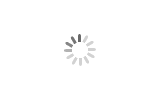 Smart LED Battery Cabinet Puck Lights
With Valytime Motion Sensor Lights, you can,

Say good bye to bumping into stuff in the dark.
Make kids comfort who are afraid of the dark.
Brighten your life and make your life safe.
Valytime Motion Sensor Lights act like little "guardians",

Provide automated, hands-free way to protect your homes indoors and outdoors.
Light up your bedroom, stairs, hallway, closet, or entrance to your home where the light switch is just too far from the door.
Don't leave lights on needlessly running up the electric bill.
Easy Installations:

Use 3M adhesive tape to any surface.
Use Iron sheet to stick to any metal surface with built-in magnet.
Fix it by Screws.
Just hang or use suspending cable to hang anywhere you like.
Notes:

Please kindly check whether the batteries have been installed in the correct way.
This light can only be turned on in darkness and won't turn on if the light sensor has been detected by the enough light.
Please clean the wall surface to keep it dry and clean, so that the double-sided adhesive pads can be pasted tightly.
Rechargeable Mothon Sersor Kitchen Closet Cabinet Light
PARAMETER
1.5v, 0.8w

Sensitivity: 4-6 meter distance

Sensor Range: 120 degrees

Operating temp: -20°C-40°CLED

Qty: 6 LED

Light color: Pure White

LED life: 50,000 hours or more

Mounting: Tape, hanging cable or magnet, Fix it by screws

Product Diameter: 3.15 in

Thickness: 0.63 in

PRODUCTS DETAILS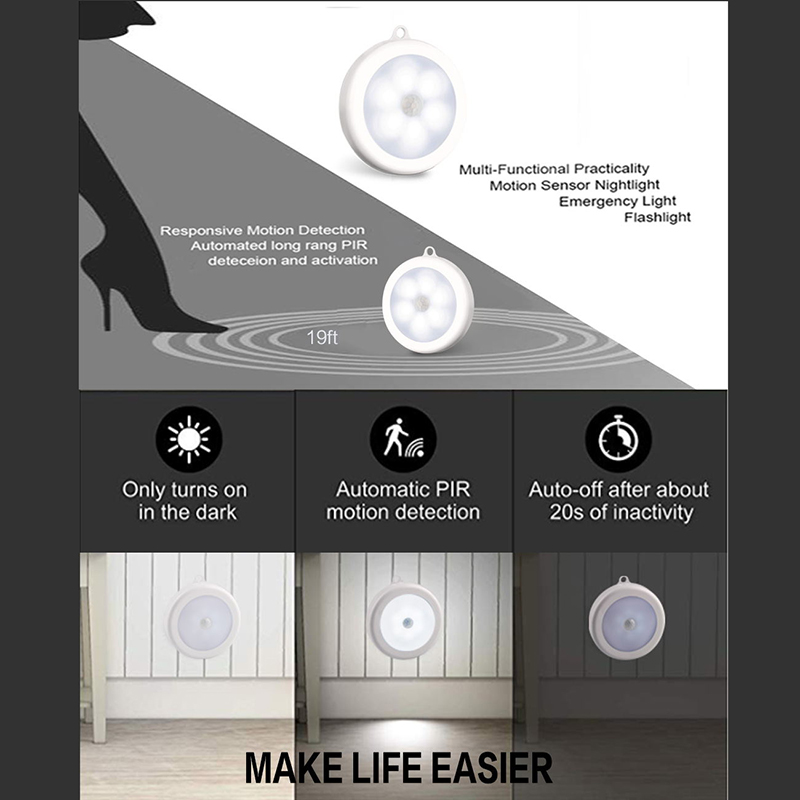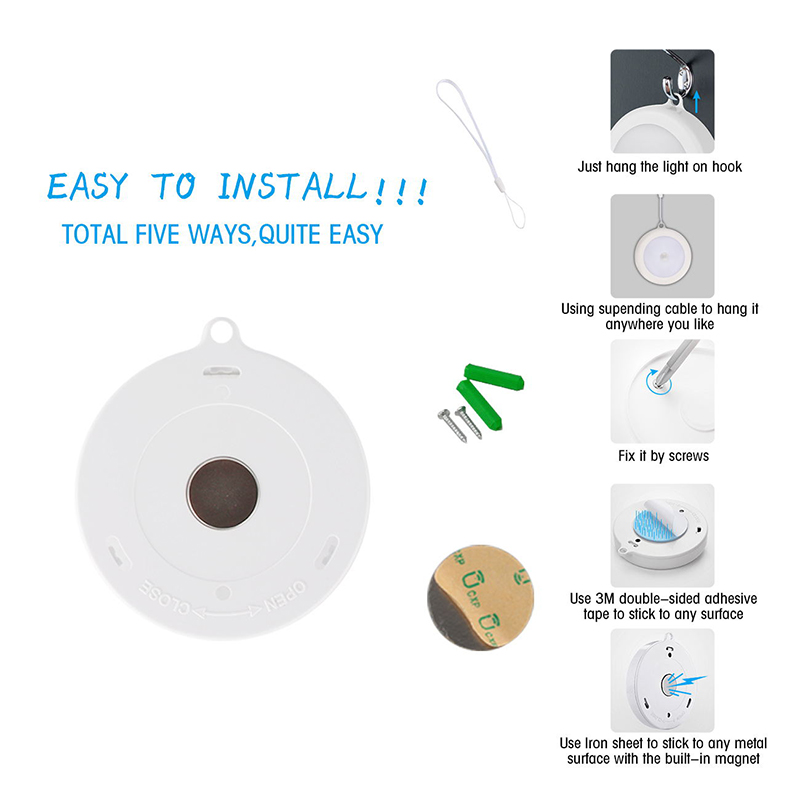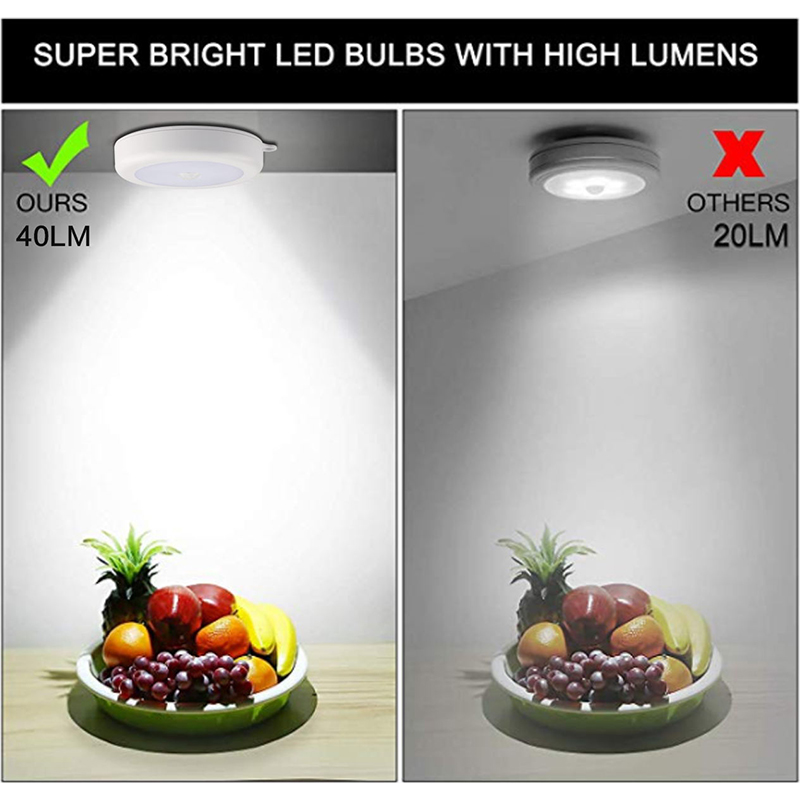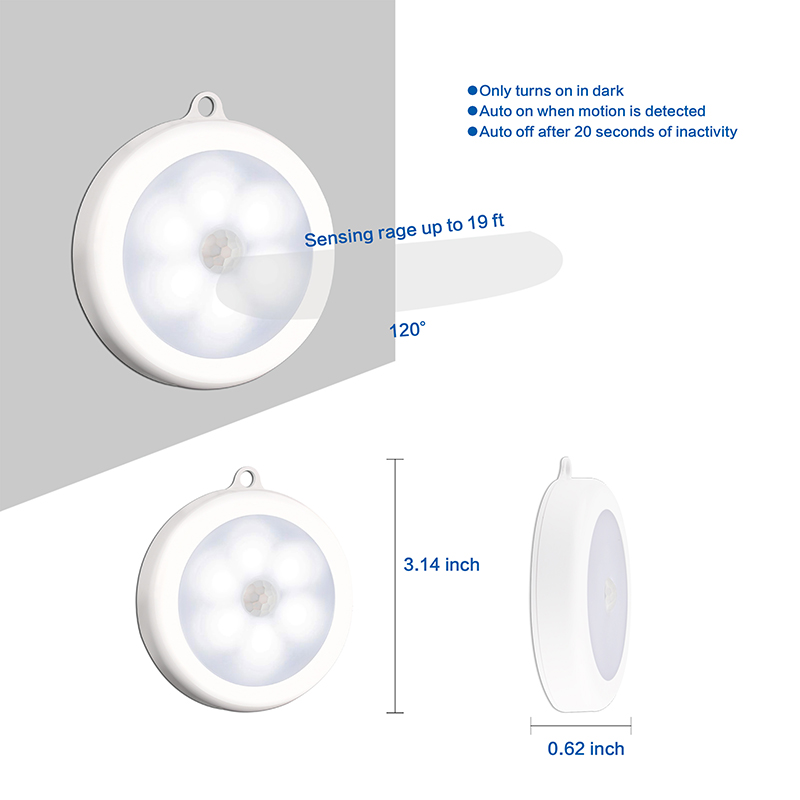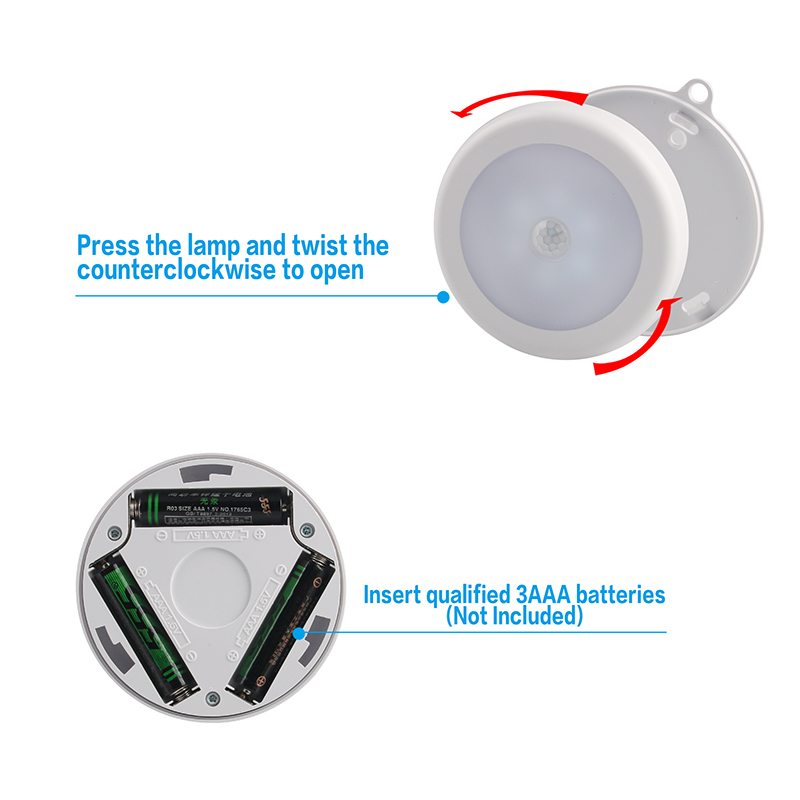 APPLICATION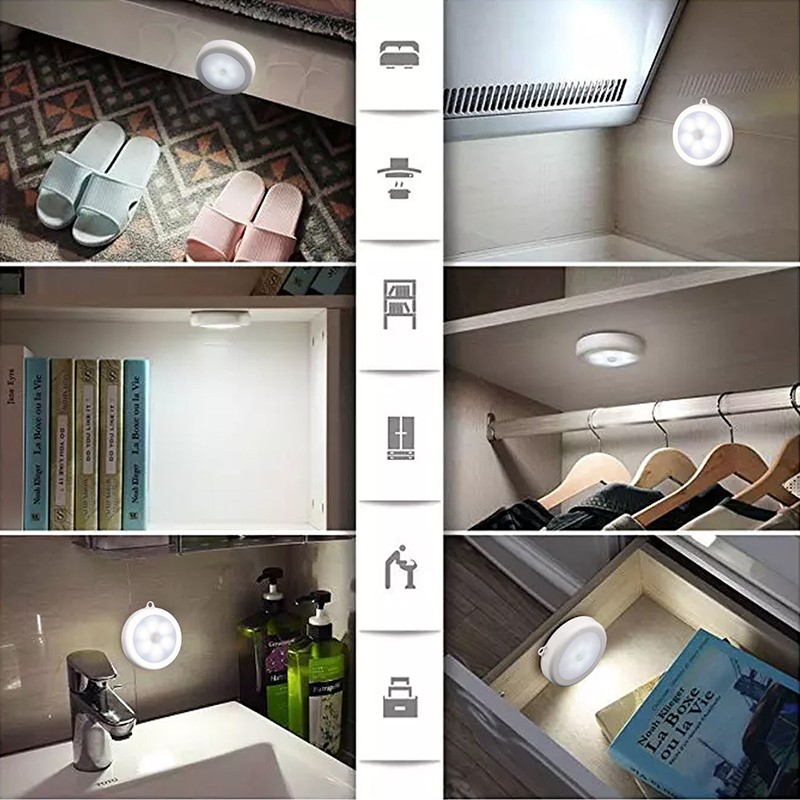 NOTICE:
· To make better use of this product, please keep it away from direct sunlight and high temperature environment.
· Turn off power before installing or changing light fixture
· It couldn't be used as emergency light and it has to be used in rated voltage.
· Not waterproof. The light must be installed in a waterproof case when used outdoors.
· Please make sure turn off the power switch when you are installing flame bulb.
FACTORY VIEW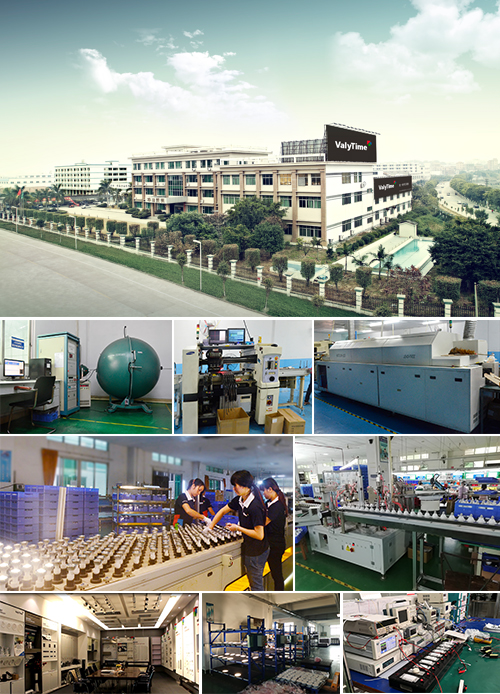 CERTIFICATION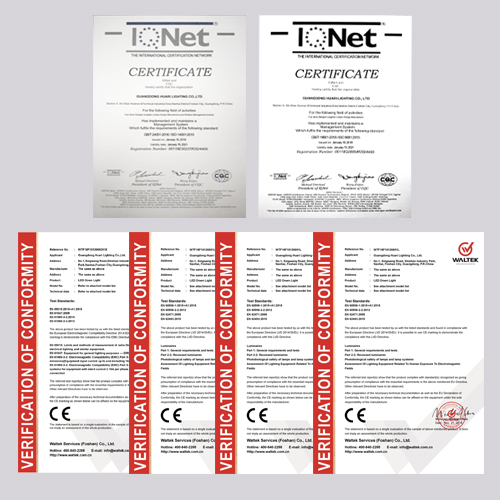 EXHIBITION