LED GU10 8W Smart Dimmable Spotlight Bulbs
LED GU10 8W Smart Dimmable Spotlight Bulbs
Valytime GU10 bulbs;
Based on the consideration of health and safety measures.
Using advanced LED spotlight technology to speed up the release of high heat.
Keep the inside of the lamp cool enough to be used even for 24hours.
These LED light bulbs use only 7.5 watts of energy, saving up to $72 over the life of the bulb compared to other incandescent bulbs.
(Based on 3 hours a day, 11 cents/kwh, may vary depending on its rates and usage)
LED GU10 8W SMART DIMMABLE SPOTLIGHT BULB
PARAMETER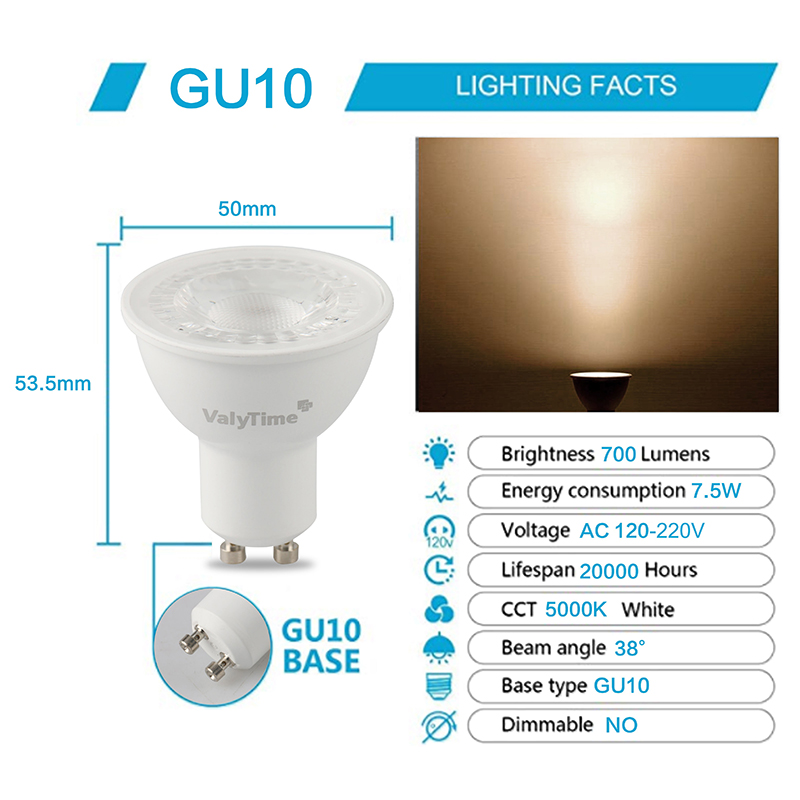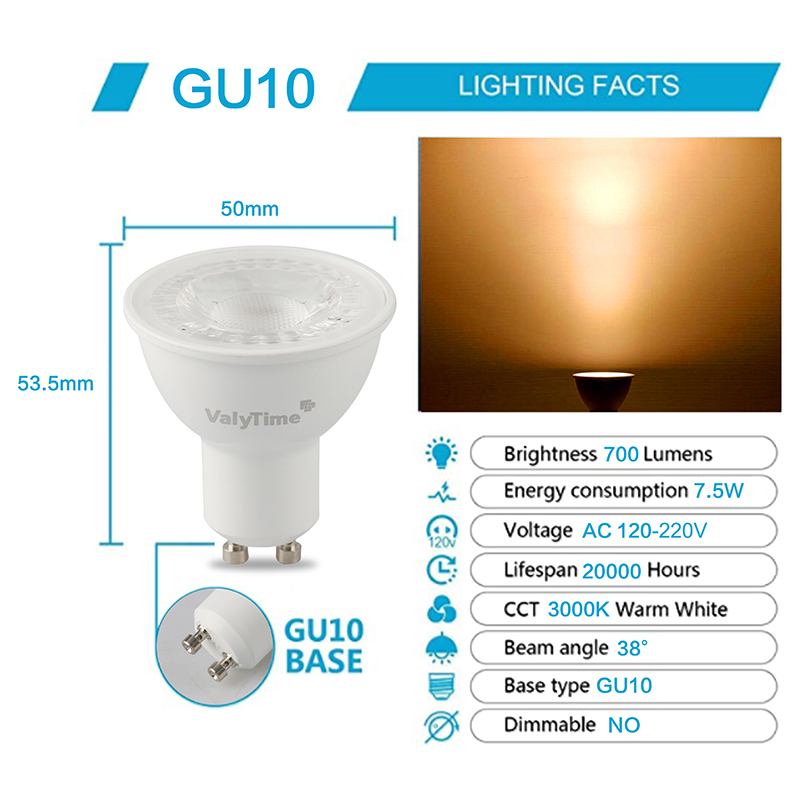 Power: 7.5watts
CRI: Ra>80
Lamp Base: GU10 Standard base

Voltage: AC120V/220Volt 50-60Hz

Beam Angle: 38degree

Color: 3000K/4000K/6000K

Luminous Intensity: 700LM

Life Span: 20000hours

Material: Aluminum & Plastic

Operating Temperature: -20℃-48℃

Product size(1 pack):Φ1.96''x 2.16''

PRODUCT DETAILS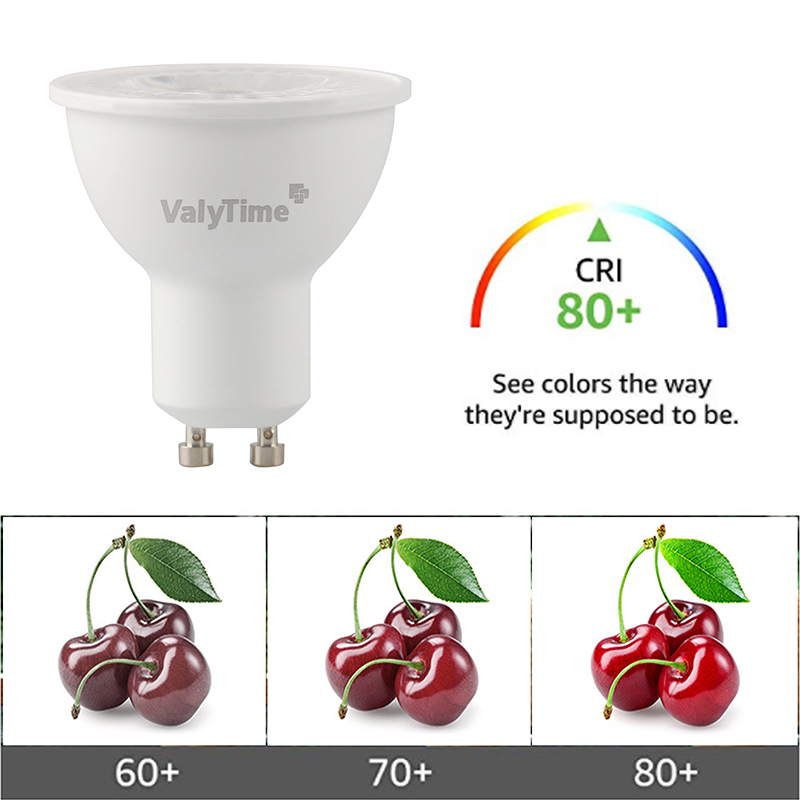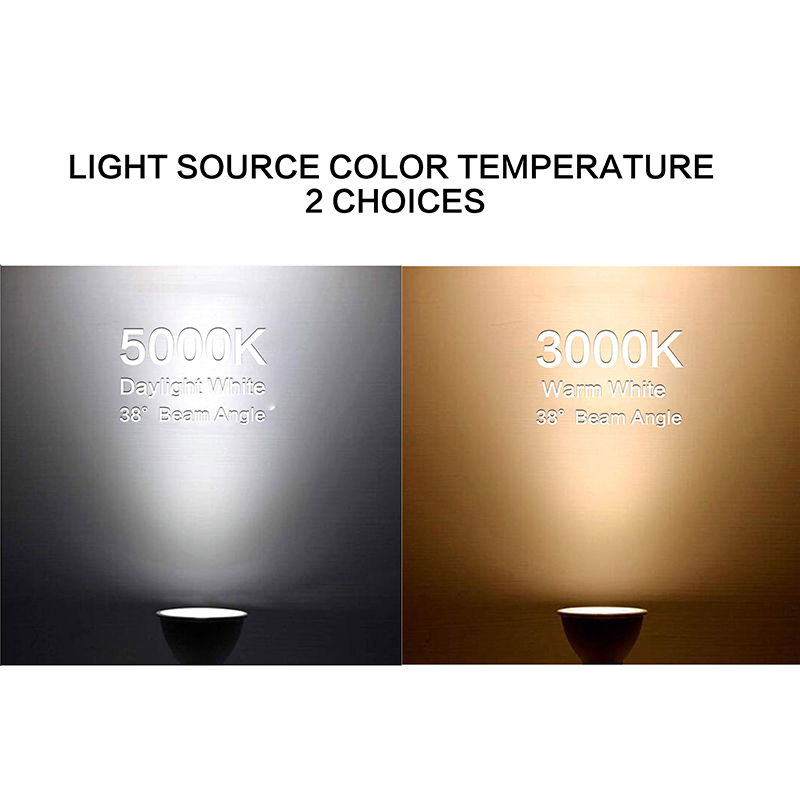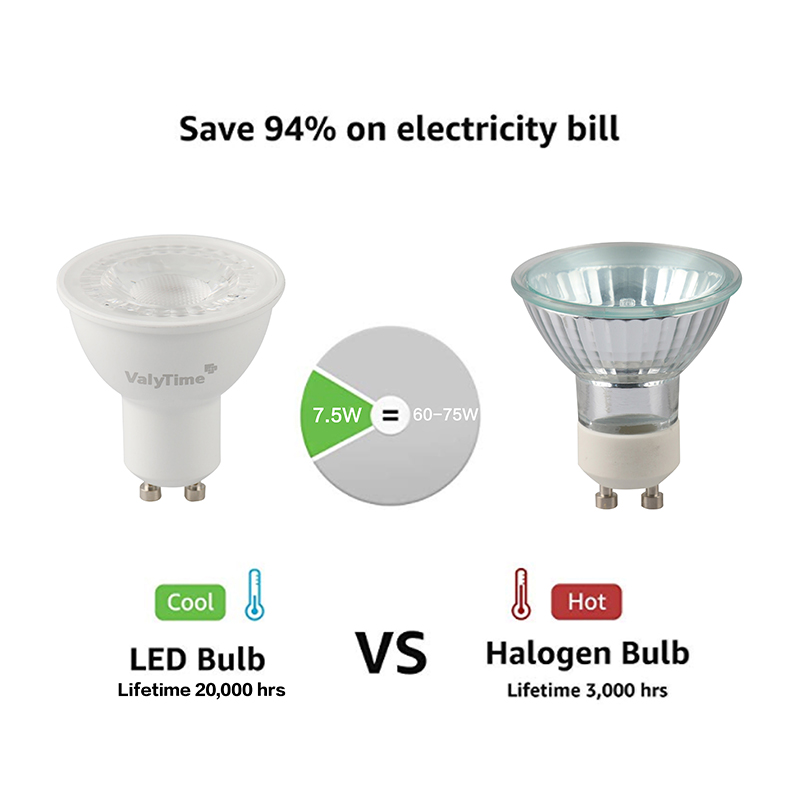 APLLICATION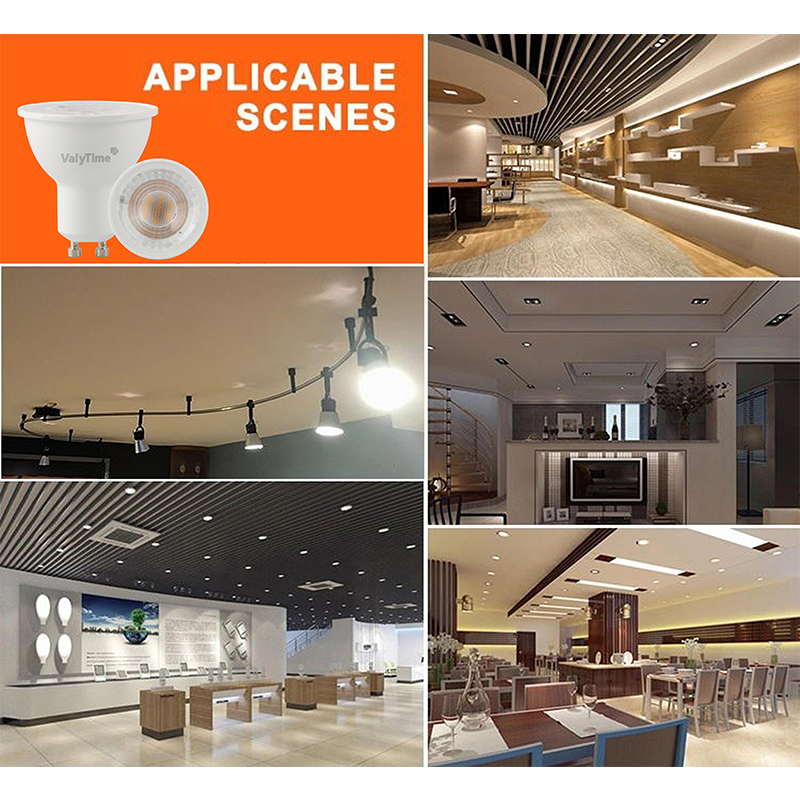 NOTICE:
· To make better use of this product, please keep it away from direct sunlight and high temperature environment.
· Turn off power before installing or changing light fixture
· It couldn't be used as emergency light and it has to be used in rated voltage.
· Not waterproof. The light must be installed in a waterproof case when used outdoors.
· Please make sure turn off the power switch when you are installing flame bulb.
FACTORY VIEW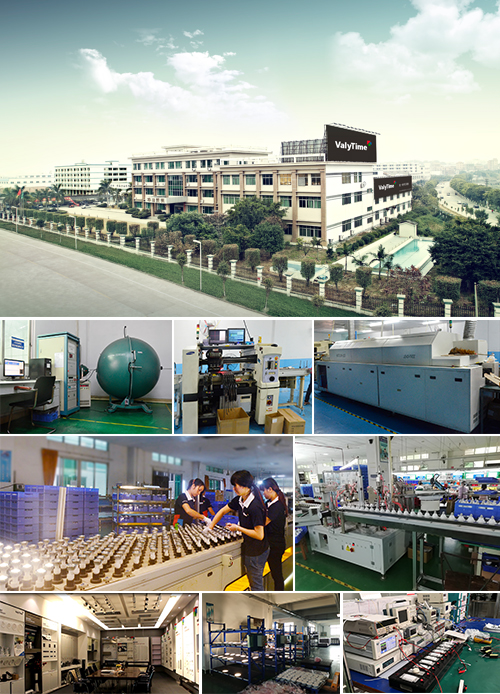 CERTIFICATION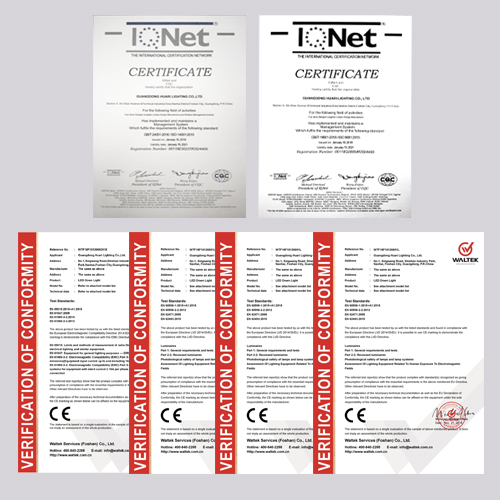 EXHIBITION